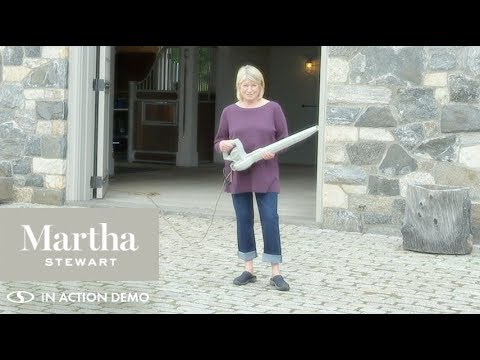 Martha Stewart MTS-APB1-MBK All Purpose Electric Blower | 155 MPH | 6 Amp (Black)
MTS-APB1-MBK
Make your tidy lawn the envy of your neighborhood with the All-Purpose Electric Leaf Blower by Martha Stewart. Equipped with a heavy-duty 6-amp motor, it produces air speeds of up to 155mph, making it ideal for light-duty jobs like sweeping porches, patios, walkways, driveways and decks ­­­– or even clearing away light snow! Weighing only 3.9 lbs, the MTS-APB1 offers the comfort of easy control, and it's small enough to stow away indoors after the job is done. Go small to do it all!
Features
Motor: 6-amp
Air flow (max.): 155 mph
Weight: 3.9 lbs
No load speed: 12,000 / 13,500 rpm
Best for sweeping patios, garages, driveways, and decks
+ How many miles per hour (MPH) does the blower setting on my Martha Stewart leaf blower produce?
+ How can i properly maintain my leaf blower?
+ Is the electric cord included? Does it require 220 or can it use a regular plug?

MTS-APB1-MBK
Martha Stewart MTS-APB1-MBK All Purpose Electric Blower | 155 MPH | 6 Amp (Black)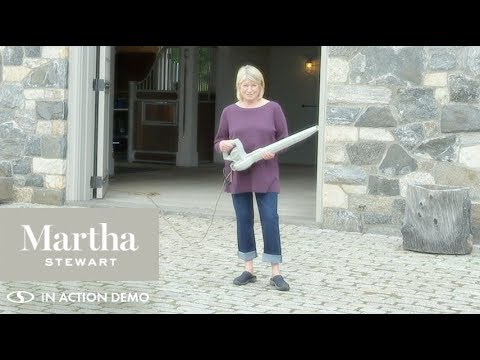 1

Item Added to Cart
Continue Shopping
+$0.00
Cart Total:
$
Taxes are calculated during checkout.
You may also be interested in these items...
Description
Specifications
Reviews
FAQs
Other Sellers