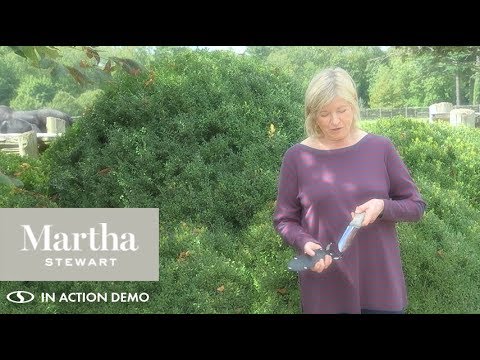 Martha Stewart MTS-HHK1-MBR 7.25" Blade Hori-Hori Stainless Steel Tomita Weeding Knife (Sand)
MTS-HHK1-MBR
The Japanese Weeding Knife by Martha Stewart is the ultimate garden landscape digging tool – direct from Japan. Crafted from the finest quality Japanese stainless steel, this durable, dual-purpose concave blade features both straight and serrated edges ideal for dividing plants, digging out weeds, sawing small branches and vines, transplanting bulbs, cutting roots and a host of other landscaping chores! A rugged wood handle offers a firm grip to take on your toughest garden tasks, and a ruler marked on the blade of the knife will help you to find the ideal depth for planting bulbs. Bring out the beauty in your yard and the ease in gardening with Martha's multi-purpose tool.
Features
Made in Japan of the finest quality stainless steel
Multi-purpose tool – use to divide, dig, chop and cut around the yard or garden
Features serrated and straight edged blades
Blade size: 7.25-inch; Handle size: 5.25-inch, Weight: 10-oz
Ruler on the blade to indicate proper planting depth
+ How do i clean my Martha Weeding Knife?
+ What type of measurement markings are on the knife?
+ Why are stainless steel blades preferred for gardening, landscaping, home improvement, cooking and outdoor applications?
+ How do I care for the stainless steel blade?
+ Will I need to sharpen the blade?

MTS-HHK1-MBR
Martha Stewart MTS-HHK1-MBR 7.25" Blade Hori-Hori Stainless Steel Tomita Weeding Knife (Sand)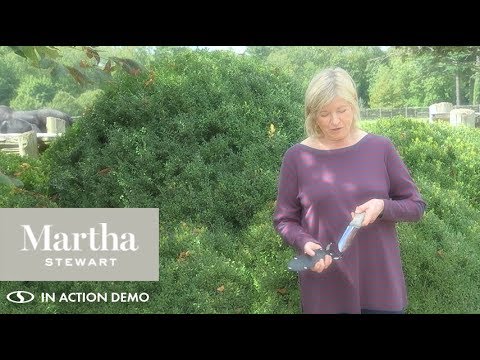 1

Item Added to Cart
Continue Shopping
+$0.00
Cart Total:
$
Taxes are calculated during checkout.
You may also be interested in these items...
Description
Specifications
Reviews
FAQs
Other Sellers