HOME
/
Lawn Mowers
/ Sun Joe MJ501M Manual Reel Mower w/ Gras...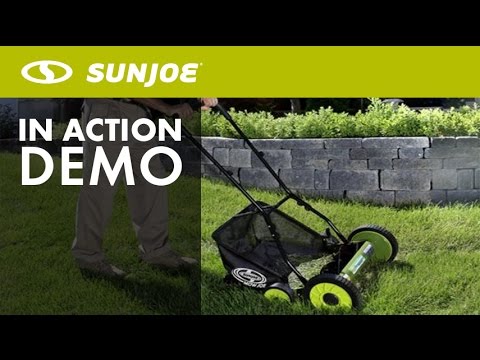 Sun Joe MJ501M Manual Reel Mower w/ Grass Catcher | 18 inch
MJ501M

1

Item Added to Cart
Continue Shopping
+$0.00
Cart Total:
$
Taxes are calculated during checkout.
You may also be interested in these items...
SEE JOE MOW. No messy gas; just an easy-to-use, lightweight, maneuverable and economical push reel mower. The Sun Joe MJ501M Reel Mower with Grass Catcher handles tough turf with ease and provides a quiet, eco-friendly solution for any lawn. The MJ501M comes with a handy rear collection bag to help keep your yard nice and tidy. Powered by you, the Sun Joe MJ501M has an 18-inch wide cutting path and a 9 position height adjustment lever. Tailor cutting heights up to 2.44-inch so you are in complete control of your grass. The mower's dual wheel design and sharp harden steel blades ensures accuracy and cutting efficiency. The Sun Joe comes with a 2-Year full warranty.
Features
Best Use: Medium lawns
Drive Type: Push
Cutting Width: 18 in.
Tailor cutting heights up to 2.44 in. deep
Blade: 5 steel blades
Grass Catcher Capacity: 6.6 gallons
Height Control: 9 position manual height adjustment
Compact design and easy to assemble
Comfortable foam grip
Weight: 28 pounds
Sun Joe® Mow Joe is maintenance free
Full 2-year warranty
Maximum Cutting Height (in.)
Minimum Cutting Height (in.)
+ How do I adjust the blade tension on my manual mower?
+ What type of compound should I use to sharpen the blades on my Mow Joe MJ501M?