HOME
/
Refurbished Chore Products
/ Sun Joe Dethatcher Joe 14-Inch 11-Amp El...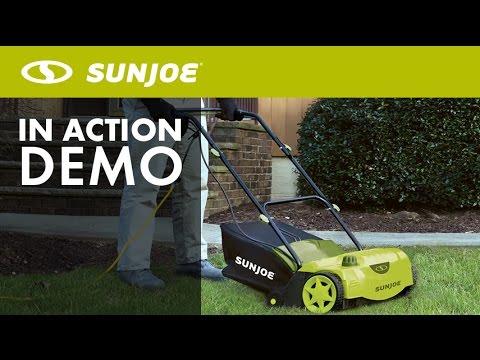 Sun Joe Dethatcher Joe 14-Inch 11-Amp Electric Dethatcher with Thatch Collection Bag (Refurbished A)
AJ800E-RM
US Retailers:
Canada Retailers:
Sun Joe AJ800E-RM 14-inch electric dethatcher features a 11-amp 3,600 rpm motor for powerful and effective performance. Get your lawn in top green shape with this powerful dethatcher. The AJ800E-RM comes with a 5 position depth control to suit your lawn's needs. Thatch is a dense mat of roots, stems, and grass clippings that accumulate on lawns over time blocking the flow of vital nutrients. Ordinary manual rakes are tiresome to use and not as effective. The Sun Joe detacher helps reinvigorate your lawn with the push of a button. No gas and oil to mess with means the Sun Joe dethatcher is your green choice.
Features
Refurbished - 90-Day Warranty from Snow Joe LLC. Warranty information included in carton
Best Use: Small to medium yards
Motor: 11 amp
Raking Width: 14 in.
Raking Depth: 0.47 in.
Depth Control: 5 position manual depth adjustment
Read Bag Capacity: 11.88 gal
65 Mn Spring raker tines
Instant start
Safety button engages dethatcher operation
No gas, oil or tune-ups make it effortless to start
Weight: 30.64 lbs
ETL approved
Certifications and Listings
Maximum Cutting Height (in.)
Minimum Cutting Height (in.)

AJ800E-RM
Sun Joe Dethatcher Joe 14-Inch 11-Amp Electric Dethatcher with Thatch Collection Bag (Refurbished A)