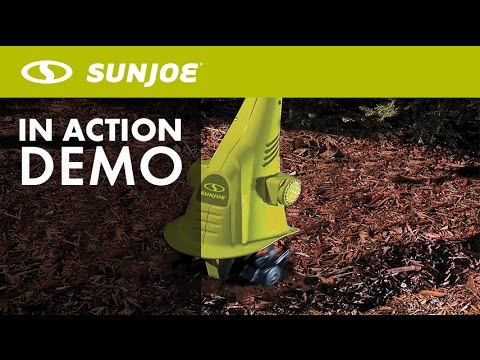 Sun Joe TJ599E-BLU-RM Electric Garden Cultivator | 6.3-Inch | 2.5 Amp | Blue (Refurbished)
TJ599E-BLU-RM

1

Item Added to Cart
Continue Shopping
+$0.00
Cart Total:
$
Taxes are calculated during checkout.
You may also be interested in these items...
Thanks to this easy to use electric cultivator, you can quickly and easily cultivate your garden and get ready for planting. The Aardvark TJ599E-BLU-RM electric cultivator from Sun Joe packs a powerful punch for quick soil turnover. The Sun Joe Aardvark TJ599E cultivates up to 6-inches deep with its four durable steel tines. The TJ599E-BLU-RM garden cultivator is powered by a reliable 2.5 AMP electric motor, which means no more messing with gas and oil. Simply plug in your Aardvark electric cultivator and start cultivating instantly. Enrich your gardening experience with the Aardvark electric cultivator from Sun Joe.
Features
Refurbished - 90-Day Warranty from Snow Joe LLC. Warranty information included in carton
Best Use: Small gardens and flower beds
Motor: 2.5 amp
Maximum Cultivating Width: 6.3 in.
Maximum Cultivating Depth: 6 in.
Durability: Steel tilling blades
Instant start
Ergonomic handle design with adjustable telescoping shaft
Safety button engages tiller operation
No gas, oil or tune-ups make it effortless to start
Rotor: 4 blades
Weight: 9.5 lbs
ETL approved
+ What is the maximum depth my unit can cultivate?
+ What is the maximum gauge of extension cord I can use to power my unit?
+ Does my unit work on plant roots?
+ What kind of soil does my unit work best with?
+ Will my unit operate in rocky soil?